New Features on Veda eTrace!new features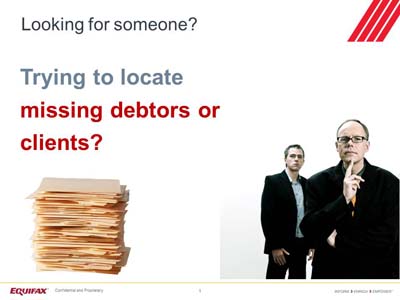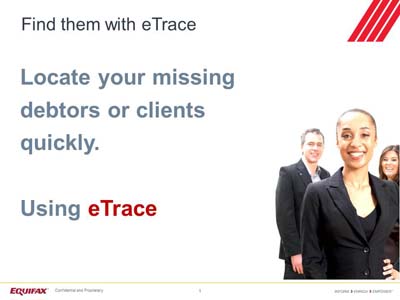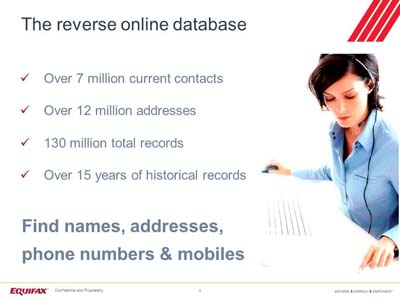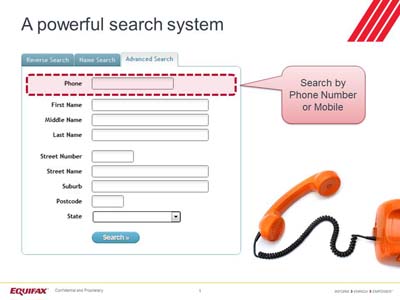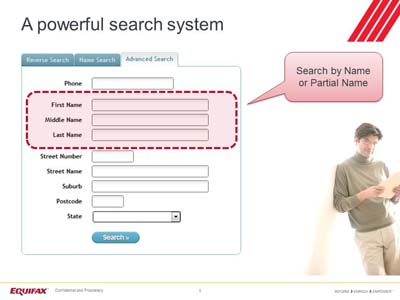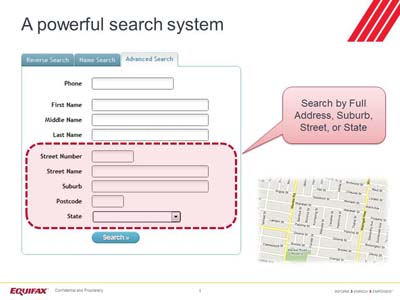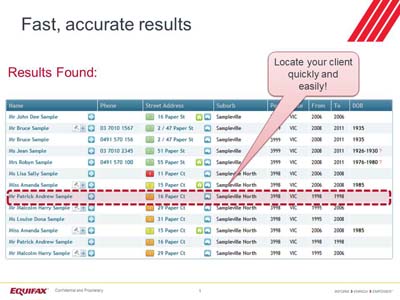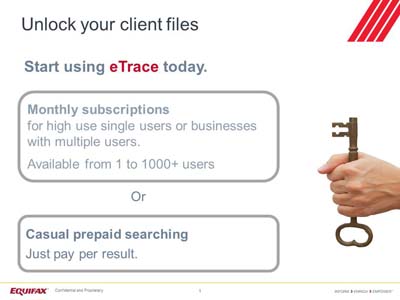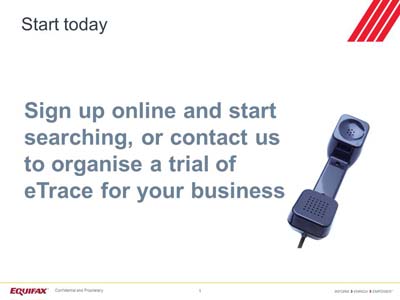 What is Veda eTrace?
Veda eTrace is Australia's premier people search system. Veda eTrace provides fast, accurate results for searches of Australian Residents designed specifically for the Investigative, Finance and Tracing industries.
We know your business relies on access to the latest data. Veda eTrace provides custom tools to search, cross-reference and verify from over 180 million Australian records. We call it intelligent data. You'll call it revolutionary.
Why Use Veda eTrace?
Over 180 million Australian data records
Over 15 years of Historical Records
Find Names, Addresses & Telephone Numbers